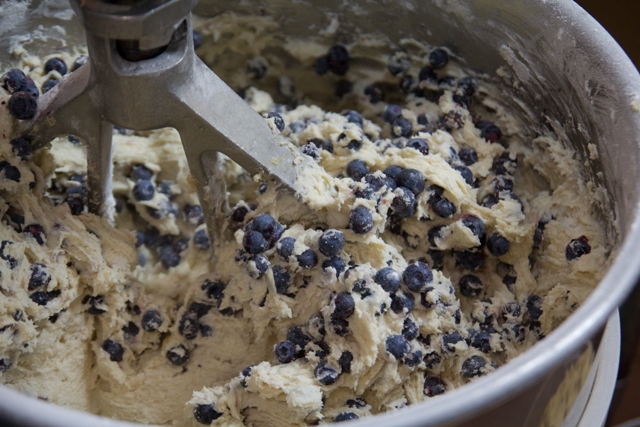 If you have never worked in a restaurant, you might be surprised at how many of your favorite foods at other restaurants are actually processed foods that are just reheated or deep fried.  Not at Denica's.
Our potatoes are raw and fresh when they arrive, and we prepare them fresh daily for our breakfast.  Our salad dressings are made from scratch with real, raw ingredients, no mix or package.  Our cookies are hand mixed and formed in small batches, as are our muffins, with no "mix" in the house.  That's why our pancakes and waffles get rave reviews, that are why our food is so good.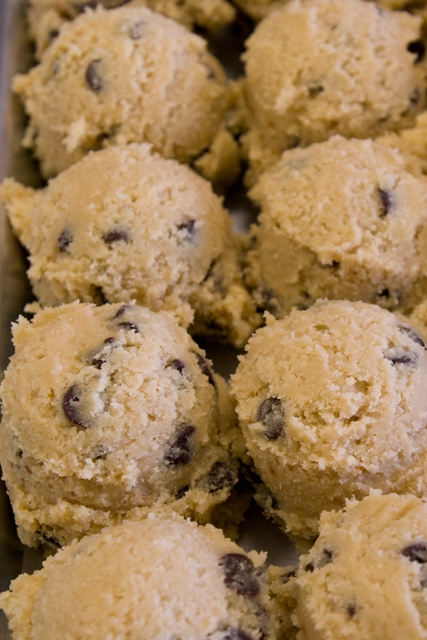 We cook at our café only what we would feed our family.  We make everything the best we possibly can.  We are constantly brainstorming and recipe testing looking to make your dining experience at our café that much more special.  Those bigger plates?  For your pleasure.  Food should look good and taste good, that's why we use real plates and silverware.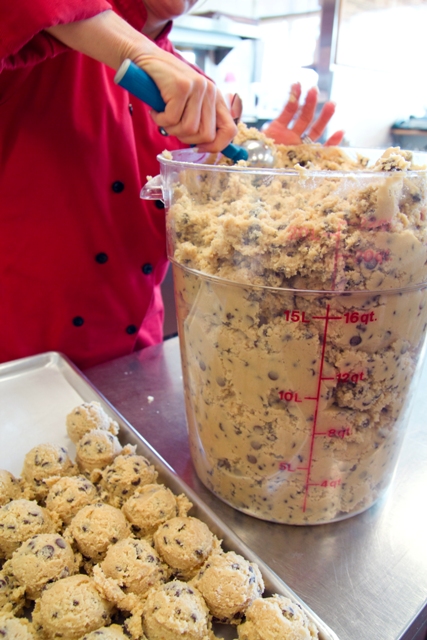 We are constantly coaching our staff to ensure that they understand that Denica's is all about YOU.  This restaurant is you, our neighborhood, our city, and our customers.  Thank you for eating with us and for letting us cook for you.  Without you, we wouldn't be open today.  I don't even want to think about what we would be.  We celebrate because of you!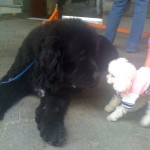 Adopt a pet.  Research shows that pet owners live longer, happier lives than non-pet owners.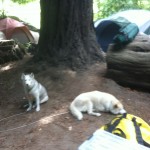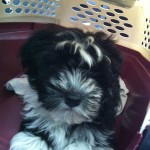 Up to 8 million pets enter shelters each year, so find puppy love pronto.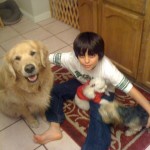 The Benefits:
Live longer. A study by the US Dept. of Health found that 28% of heart patients with pets survived serious heart attacks, compared to 6% of patients without pets.
Reduce the uncared for pet population.  For every person born in theUS, 15 puppies and 45 kittens are born.
Unconditional Love.  When the world lets you down, a cuddle from an animal is a great pick me up.
Wanna Try?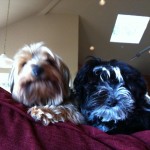 Petfinder.com
Pets911.com
Alameda County Shelter right here in Dublin
The holidays were never complete when I was a kid without some kind of Jello mold…although that seems dated and retro, I can't seem to break that tradition! This one is my son Nick's favorite-it's perfect for Thanksgiving!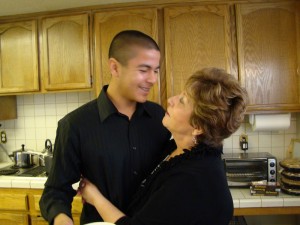 Pecan Cranberry Salad
1 (15 oz) can crushed pineapple, drained, 1 cup pineapple juice reserved
1 cup water
1 (3 oz) package orange gelatin
1 (3 0z) package cherry gelatin
1 (16 oz) can whole berry cranberry sauce
1 (6 oz) can frozen orange juice concentrate
1 cup chopped pecans or walnuts
Spray a 6 cup mold with nonstick cooking spray.
Combine reserved pineapple juice and water and bring to a boil.  Pour hot juice mixture into a large bowl, add gelatins, and stir until dissolved.  Add drained pineapple, cranberry sauce, orange juice concentrate, and nuts.  Mix well.  Pour into mold and refrigerate until firm.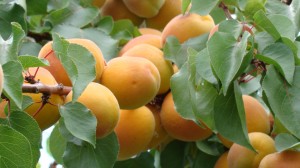 Flowers are beautiful, but a sleek glass vase filled with fresh produce can look just as lovely.  For a smaller display, fill pretty, small glass vessels with shallots, grape tomatoes, or fresh cranberries.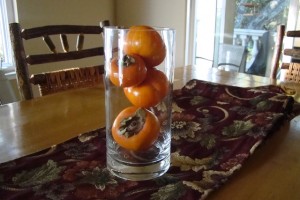 In a larger vase or footed glass bowl, pile in some mixed citrus or apples.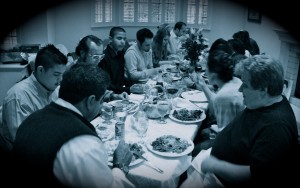 I really like to write.  It is hard to put the newsletter together, but writing is fun.  With the newsletter, I struggled with the formatting and the pictures and the text boxes and the font sizes…So many of you tell me you loved the newsletter, but alas, I have decided to take the pressure off myself and just write here instead.
I have been interviewing a lot of people for Denica's lately.  We have been super busy and needing more staff, an Ideal Problem.  In the past, I would dread the whole hiring process, the thought of placing the ad and the resulting overflowing inbox would stress me out to such a degree that I would delay it until we were truly desperate.  Now being desperate is not a good place to be in anyone's book, but especially when you are faced with making hiring decisions, when you are choosing the people that are going to represent you in your business.  So much is on the line when we have worked so diligently to build the business, to make service a priority.  One bad day or grouchy attitude can throw all of our hard work down the drain.
So… instead of looking at hiring as one more thing on my long list of things I HAVE to do, I changed my focus.  I decided to approach this whole interviewing thing differently this time.  Guess what?  I am having fun now, and plus, I am making 1000% better hiring decisions!
Instead of setting up face to face interviews from the get go, I have been conducting a phone interview first.  Now maybe this is basic Business 101, but hey, I never took that course!  I have been learning as I go, never really having worked for any large companies in my life, let alone one that wasn't owned by a family member!
The advantages I have determined are:
I'm not wasting the prospect's time by making them get ready and drive in for an appointment if they are not a good fit
There is less stress, nerves, anxiety during the interview because we are on the phone!
People have a tendency to be more open and disclose more insight into their personalities when they are on the phone.
I am less nervous!
I would often get butterflies in my stomach before the interviews, I am still shy I think under all this bravado, and get nervous when meeting new people.   Now by breaking the ice over the phone, I am more comfortable interviewing since we've already "met" over the phone. Win-Win!
1. You will receive a body.
2. You will learn lessons.
You are enrolled in a full time informal school called life.  Each day in this school you will have the opportunity to learn lessons.  You may like the lessons or think them irrelevant and hence choose to ignore them, no matter, keep reading.
3. A lesson is repeated until learned.
A lesson will be presented to you in various forms until you have learned it.  When you have learned it, you can then go on to the next lesson.
4. There are no mistakes, only Lessons.
Growth is a process of trial and error; experimentation.  The "failed" experiments are as much a part of the process as the experiment that ultimately "works".
5. Learning lessons does not end.
6. "There" is no better than "Here".
When your "there" has become a "here" you will simply obtain another "there" that will, again, look better than "here".
7. Others are merely mirrors of you.
You cannot love or hate something about another person unless it reflects to you something you love or hate about yourself.
8. Your answers lie only inside you.
The answers to life's questions lie only inside you.  All you need to do is look, listen, and trust.
9. You will forget all this!