(just kidding Mom)
1. My mother taught me about ANTICIPATION … "Just wait until your father gets home."
2. My mother taught me about RECEIVING…"You are going to get it when we get home!"
3. My mother taught me to MEET A CHALLENGE…"What were you thinking? Answer me when I talk to you! Don't talk back to me!"
4. My mother taught me LOGIC…"If you fall out off that swing and break your neck, you're not going to the store with me."
5. My mother taught me MEDICAL SCIENCE…"If you don't stop crossing your eyes, they are going to freeze that way."
6. My mother taught me to THINK AHEAD…"If you don't pass your spelling test, you'll never get a good job."
7. My mother taught me ESP…"Put your sweater on; don't you think I know when you're cold?"
8. My mother taught me HUMOR …"When that lawn mower cuts off your toes, don't come running to me."
9. My mother taught me how to BECOME AN ADULT … "If you don't eat your vegetables, you'll never grow up."
10. My mother taught me about SEX …"How do you think you got here?"
11. My mother taught me about GENETICS…"You're just like your father."
12. My mother taught me about my ROOTS…"Do you think you were born in a barn?"
13. My mother taught me about WISDOM OF AGE…"When you get to be my age, you will understand."
14. And my all-time favorite … JUSTICE…"One day you'll have kids, and I hope they turn out just like you … Then you'll see what it's like."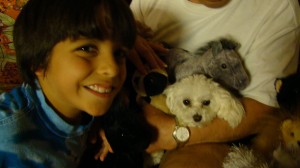 Well, you may have been wondering why you didn't get your newsletter, or maybe you didn't even notice…but Wow!…has it been 4 months since I wrote??? I love the John Lennon line from the song Beautiful Boy, "Life is what happens while you are busy making other plans."  This has certainly been my life lately. Though excuses are like…. belly buttons, everyone has one. Therefore, I am not going to give any excuses other than that time has gotten away from me.  We have been busy here at the café, brainstorming new ideas, training new crewmembers, meeting so many new guests (thank you for spreading the word!)
We have also been busy on a personal level getting ourselves healthy.  In the past 7 years that we have been opened, we have been so lazy about getting out there!  You can see by the photos on the walls in the Taco Lounge that we seem to be or once were very active people, hiking, canoeing, traveling…the restaurant business has kept us enthralled and we forgot to set time away to exercise!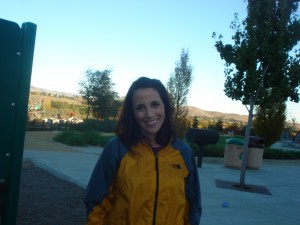 On that note, I began a program to help me get out of the couch potato coma that held me captive.  I downloaded a pod cast onto my new Ipod for a running program called Couch to 5K, literally a miracle program for me.  I actually ran my first 5K race on December 1st at a somewhat snail pace of 32 minutes!  Not bad, when 10 weeks ago I struggled with 90 seconds of running!
James watched me from the couch for a few weeks, then got jealous of my endorphin induced dances around the house, and started the program too!  So you may see an incredible shrinking couple in the next few months- feel free to compliment us on our progress!
We are a Star Wars family, with our youngest being the biggest fan.  On that note, to offset "The Dark Side" of Denica's, which is so tasty and good, we are adding a "Light Side" just in time for your New Year's Resolutions.  This will be a menu that will include our favorite things to eat here at the café and at home.
We have been listening to your requests, and we are adding a ½ sandwich option.  You can also upgrade to our now famous pear and blue cheese salad as a side with your soup or sandwich.   We may be slow, but we get there…thanks for your support!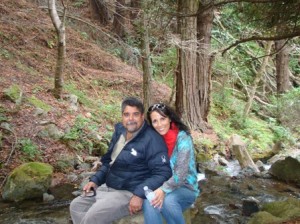 Each year after the holidays, James and I sit down and write down our goals for the following year.  Now these goals are different from resolutions.  In my experience a resolution is a promise to change something huge and broad forever.  Hard to keep for the long term, we are human after all, and society is usually working against us keeping those resolutions.  So instead, the goal comes in.  A goal for us is something attainable, that we can accomplish in the 12 months to come, and cross off the list.
Instead of a resolution to "lose weight", I will set a goal to  "lose 10 lbs", instead of resolving to "save money", we set a goal to "put aside X dollars from the next paycheck".  As you attain the goal, cross it off the list, add another goal.
Now that is not to say that we achieve all the goals!  I was reviewing last year's list, which I keep in the back of my dayplanner.  My planner is a purse sized calendar that is pretty old school in this day of blackberry and palm pilots, but I like the visual of it.  I had listed approximately 14 goals, of which I achieved 9.  Not too bad, I guess, better than half!  Will I carry over the ones I missed to next year?  Not really, maybe the "Learn to snowboard" one, but not the "get a nanny" one!  That one was written in a state of parental overload, which subsided promptly after the episode that caused me to add it to the list!
My list for 2009 is not so long, I have found myself in a place of peace and contentment, in spite of the chaos that surrounds us in this crazy economy.  I would like to get my boys running with me, so that is one goal for 2009, and I want to finally reach my marathon goal this year as well.  Other than that, my prayers are more important than my goals.  I pray every day and give thanks for the health and safety of my children and family.  I am thankful that I have a business to run, a place to go every day (yes, every day), where I get to interact with such a great community of staff and guests.
I know that 2009 will be a year like no other, and I am ready for it.  I have so much to be grateful for, and I do love a challenge!  We are brainstorming and number crunching, studying our business and doing what we need to do to ensure our continued existence.   You will see us working every day, though James and I will occasionally give each other a day off.  Our daughter Isabella is working full time as well, so the owner presence is almost constant.
My prayers are out there for those of you that are facing tests of faith, health or financial hurdles, and I thank you for being a part of this community we have created in this small corner of our little world.  We will all get through this mess, I am sure of it!
Noah, age 13, is the chef in training at our house.  He is in charge of making the salads every night.  Everyone in the family gets their own custom salad made with their favorite veggies.
James: lettuce, red onion, avocado, cucumber, red peppers and olives, light thousand island dressing
Denica:  lettuce, spinach, onion, avocado, mushrooms, any and all veggies in the fridge, vinegar and olive oil
Bella:  Lettuce, tomato, garbanzos, cucumber, balsamic vinegar, oil, and bread to dip in the dressing!
Noah:  Spinach, red onion, cucumber, mushrooms, and our Chinese salad vinaigrette
Nicky:  Green leaf part only of romaine, garbanzo beans, carrots, and ranch dressing
Jimmy:  A giant bowl of raw carrots
Feeling good is your way of telling yourself that your
last thought was truth, your last word was wisdom,
and your last action was love.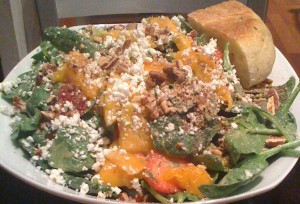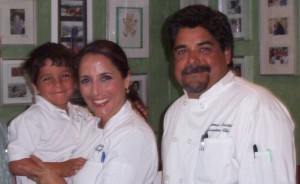 I wanted to take a minute  to thank you for reading.  I also want to tell you how much we appreciate your support of our small business.  We love what we do, we love to be able to call you our friends, people from all walks of life.
     We consider ourselves so lucky to be able to come to work each day to a place we love, where we get to talk to all of you.  Through small tidbits of conversation exchanged with each one of our guests, we have not only come to know you in a wonderful way, but feel that you also have come to know us.
     I can't believe we are going on our 8th year in this location! Time has flown by.  Our "baby", who came into our family unexpectedly when this business was not even a year old, is six, and missing his two front teeth, and Isabella, who was 9 when we opened, will be graduating high school in a couple of months!
We have seen your little ones grow like little sprouts as well.  We have shared in the joy of your new babies, and felt the grief when you have lost a loved one.  We have shared our joy and sometimes frustration with balancing work, family, and romance.  Without you, your feedback, your support, your patronage, our careful, precarious balance would topple.  So again, Thank you.  We know that you have many choices for dining.  From the bottom of our hearts, we thank you!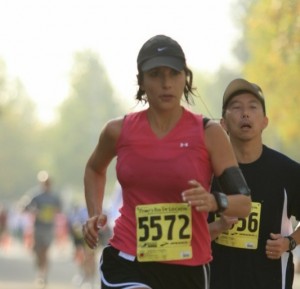 I am 40 years old, and have spent my life, as most women, on a dieting roller coaster.  I have tried them all.  Jenny Craig, Low Carb, Fat Free, Weight Watchers, Low Fat, the Cabbage soup diet, Atkins…you name it.
None of them had ever worked for more than the short term, until I implemented that nasty word "exercise".  I choose now to call it "Staying Active", or "exercising my right to me time".  Much less painful than "exercise", which implies something you have to do, something not fun, with a goal of weight loss or fitness, not personal satisfaction.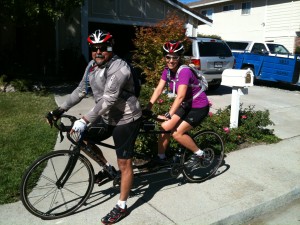 I feel great, better than at any other time in my life, because I make time for me.  I stay active, though many times that couch looks awfully comfy.  I know that the great feeling I get after I "stay active", is better than any thing else.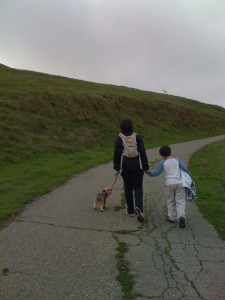 So if I can inspire you, I will try.  I will talk your ear off about my love of running.  Since I began running, I have virtually cured myself of all kinds of ills, from migraines, to mood swings and insomnia.  I eat all the time, more than I did ever before, and maintain my 30 lb weight loss, still indulging in the sweets that I love, the oatmeal chocolate chip cookie, the cranberry scones, and the occasional cinnamon roll.  So that is my fitness story.  I will gain weight if my body wants to, in the meantime, I will keep on running and eating and enjoying life.