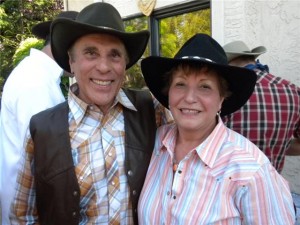 You can't honor Mom without honoring Dad, so this month is dedicated to that special man, Dad.  My Dad, David, is the son of first generation immigrants from Spain, and is the hardest worker I have ever known.  He has a good heart, and would do anything for you.  His parents were entrepreneurs, making a life in this new land. He grew up working in their poultry business in San Leandro, as well as in the motel they would later own in Modesto.  He went into business for himself, following his passion for electronics into the field of two-way radios (pre-cellular phone era!)  He heard about a beautiful young lady that was visiting from Barcelona, and sought out to win her heart.
He told her on their first date that he was going to marry her.  True to his word, in less than a year they wed.  That Spanish girl is my Mom, and they have been married for 41 years this last May.  My Dad has always been there for me and for my brother and sister.  He has helped us without being asked whenever we need it, even if we didn't let on that we needed help!
When I met my husband, James, what drew me to him was the same idealism that I love in my Dad.  They are both optimists with dreams, visionaries with purpose.   James has proven to be a wonderful Dad to our clan, just the right balance of strict and pushover, with a heaping dose of affection and laughter.  Happy Fathers Day to all the Dads out there!  It can be a tough job to be a good parent, and I want you to know, you are appreciated!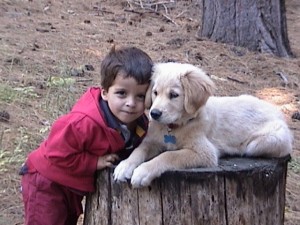 On that note, it was a chore to figure out what to get James for Fathers Day.  We came up with a list, based on the items that our dog, Buddy Boy, has chewed, eaten, buried or destroyed:
4 aloha shirts
2 pairs of flip flops
1 pool gate
6 pairs of swim trunks
6 patio chairs
8 flats of begonias
5 beach towels
23 sprinkler heads
1 swinging bench
1 rose bush
4-10? Garden shovels
2 sets of barbecue tools
3 ½ pairs of flippers
3 pairs of Gramicci shorts
undetermined number of goggles
500 square feet of sod
4 extension cords (one side only)
½ dozen screwdrivers
pull cord to the lawn mower
I think James will be quite surprised to get all of these for Father's Day.  I just need a box that will hold it all, and please don't let him know what he's getting, he might realize we forgot something!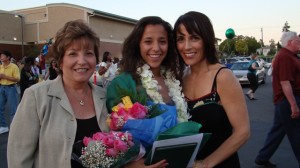 April showers bring May flowers and all that, along with allergies!  Anyway, May has always been a busy month for our family, with Mothers Day (May 13th), Denica's birthday (May 12th), James' Birthday (May 22nd), and now we also added Cinco de Mayo (May 5th) to our list of celebrations!  Last year we had a big party, and it was so much fun!
This year we expect a great turnout as well, so we are staffing up.  James and I are planning a little escape later in May in honor of our birthdays–mine is a big one ((don't you dare ask!))  Anyway, even if we don't get away, we did take a couple of days off during spring break.  We rented an RV (great deals off season) and took the kids to Lake Del Valle.  I had only been to Del Valle once before, and I have to say, it was really fun!  I especially liked that it was so close to home- it only took us 40 minutes to get there, and at the end of 2 days, those 40 minutes to a hot shower are priceless!
We are up and running on the web, so check us out!  (DenicasCafe.com) The site looks really nice, and we have our menus online which will help with your phone orders.  You may have noticed our comment cards, we are taking your suggestions seriously, and have already implemented some changes thanks to your input!  Overall your most favorite thing seems to be our cookies and the samples!  Thanks for all the positive feedback!
We love our new décor on the taco side, so have updated the Pastry Café as well.  And at your request…we are replacing the wicker, cut off your circulation, uncomfortable chairs!  We plan on being here for many years, so we are re-investing in the décor.  We appreciate you, you are what makes it possible!

Jessica, age 20, is living inVentura and working with children with special needs.  She will be up this summer for a long overdue visit.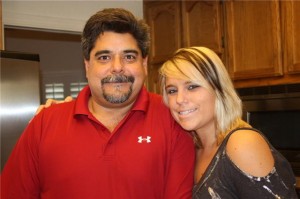 Isabella is 16, and is looking forward to herSenior year next year.  She plans on working as much as possible this summer while still squeezing in time to get a tan.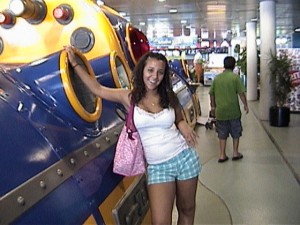 Noah is 12, and this summer he plans on taking swimming lessons and going to Science Camp.  He loves to cook and is the future chef of the family.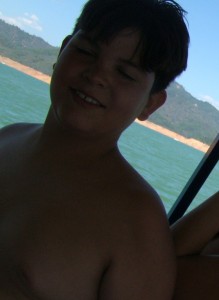 Nicky is 10, and has requested a busy summer!  He is signed up for swimming to improve his strokes, Magic Camp, and Science Camp.  He looks forward to our annual Big Sur camping trip with his cousin.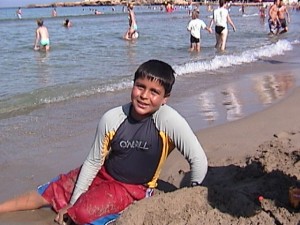 Jimmy is 5, and has just learned to swim by practicing with flippers and a snorkeling mask.  He will improve
 his swimming this summer at lessons, as well as go to a mini sports camp for Kindergartners.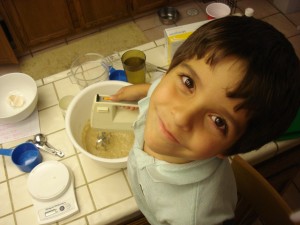 Buddy and Chiquita, the Golden Retriever and Yorkshire Terrier look forward to having their kids at home to play with and swim with all summer long!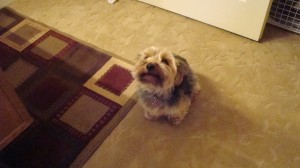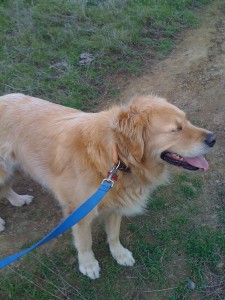 Denica:  My mom.  She is a wonderful cook and entertainer, and taught us to try and learn to like many exotic foods.
James:  My mother, her delicious lasagna and complete meals even when working and going to school
Who was/is the most influential person in your life?
Denica:  My husband, James.  He is our family leader, the driving force behind our success and growth.
James:  My Stepdad, Jim Rose.  He had a gun and a badge, and he was always right.  You can't snow the Snow Man.
What does your kitchen lack that you dream of having?
Denica:  I wish I had our restaurant gas range and super powered sprayer for washing dishes at home.  Someone to clean up after me would be nice too…
James:  A strong exhaust fan, gas burners, and drawer space.
What are some of your favorite pantry staples?
Denica:  Unsalted butter, garlic, gourmet sausage and cheese.
James:  Soy Sauce, Garlic Salt, fresh ground pepper.
Denica:  My mom's fabulous homemade seafood paella, and any sweet pastry. Yum!
James:  Lasagna or Beef Stew
What are your healthy eating strategies?  
Denica:  I make it a habit to eat every 3 hours, and drink water first if I feel hungry- thirst is often mistaken for hunger.
James:   Front load with protein shakes in the morning and stay away from my kids' leftovers
What's your favorite indulgence?
Denica:  Haagen-Daz rum raisin ice cream, or crème brulee.
James:  Porterhouse Steak barbecued over real charcoal bricquets with baked potato with butter and chives
Having tried it once, what would you happily never eat again?  
Denica:  I don't know…maybe spam!
James:  Brussel Sprouts or Wild Muflong Sheep Jerky from Molakai, Hawaii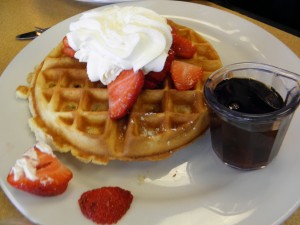 We just can't sit still, and with our evolution comes growth.  Our newest adventure is breakfast.  Some of our original guests and friends remember that we used to serve breakfast on the weekends for a brief time when we first opened.  We have brought it back with a vengeance!
Our menu consists of carefully selected favorites from our personal recipes, from our family's favorite Belgian Waffles, to signature omelettes designed by James and myself.  We went to food shows and sampled over 20 different kinds of bacon before selecting the the perfect one, a thick sliced, Patuxnet brand bacon that cooks up nice and crisp, but not crumbly.
We also offer Saggs sausages and Black Forest Ham, superior quality German immigrant produced meats that we have used for years in our Bird Dog pastries and our famous Ham and Cheese Croissants.
The breakfast burritos have been a big hit, with the Huevos Rancheros, real Buttermilk Pancakes and Bacon, Egg and Cheese sandwiches following close behind.
Get outside for at least 15 minutes and just breath and listen.
**********************
Pay for the car in back of you on any bridge you cross.
Well here we are, our first issue!  We are devoting this issue to telling you about us, who we are, where we have been, where we are going…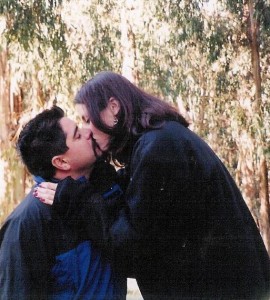 I am Denica, most of you know me, and if you don't, you certainly know my husband, James.  We are partners in life, love, and in this creation of ours, an ever evolving and deliciously developing restaurant and bakery.  All my life, I have dreamed of owning a pastry shop.
My love of baking began as a youngster when I graduated from the easy-bake oven to    making up my own recipes for oatmeal raisin cookies.  Being shy, with a love of reading and baking, I began collecting cookbooks and cooking magazines.  I would read them cover to cover and dream of the yummy, pretty things I would have in my bakery.
As I reached adulthood, I realized the power of my talent, and decided to pursue my dream.  I attended the Pastry Program at the California Culinary Academy in San Francisco, and went on to open a successful specialty cake business called "Cakes by Denica".
My husband, James, has worked in the food industry his whole life, and also has a longtime love of cooking.  He  owned and operated the unique "Cookie Express" in Castro Valley for 12 years.  He was at the cutting edge of the coffee boom, before Starbucks, and shipped the very same delicious cookies we have now nationwide.
In 2000, the "Cookie Man" and the "Cake Lady", having fallen in love, decided to put our dreams on the same path.  We opened what is now the Pastry Café, serving pastries, coffee, and a small menu of 5 sandwiches and 3 salads.   Together with our 5 children, we have put our hearts, brains, and love into this business we call ours.