Best Buddies: Giving Back
Thank you to all of you who sponsored our Best Buddies team.  We made it a family event, and took our 3 sons and my parents with us.  My sister, her boyfriend and her son also signed up.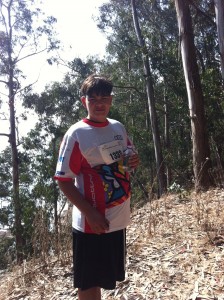 We had originally signed up to ride the 100K bike ride again this year, but with the boys coming along, it was a better family decision to change to the 3K walk that our oldest son Noah (who it was all about) could participate in.
Nick, our 14 year old, rode the 15 mile bike ride, with no training, and came in before anyone else in our group, smiling and pumped from riding hard and fast.  Our youngest, Jimmy, walked the 3K with Noah, James and I.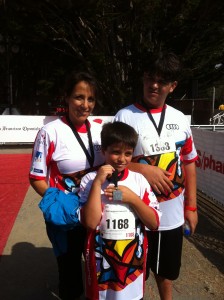 One of the highlights for Noah and Jimmy was being able to hand out the finisher's medals to the cyclists as they crossed the finish line, and I was so blessed to get a video of Noah giving his brother Nick a medal, both of them beaming.
It was the first time we, as a family, had done something for a cause, and it was a great feeling.  The boys convinced us to sign up again for next year, so we'll be there again, this time with more planning and fundraising!