It's all about the Dads!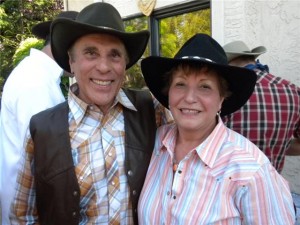 You can't honor Mom without honoring Dad, so this month is dedicated to that special man, Dad.  My Dad, David, is the son of first generation immigrants from Spain, and is the hardest worker I have ever known.  He has a good heart, and would do anything for you.  His parents were entrepreneurs, making a life in this new land. He grew up working in their poultry business in San Leandro, as well as in the motel they would later own in Modesto.  He went into business for himself, following his passion for electronics into the field of two-way radios (pre-cellular phone era!)  He heard about a beautiful young lady that was visiting from Barcelona, and sought out to win her heart.
He told her on their first date that he was going to marry her.  True to his word, in less than a year they wed.  That Spanish girl is my Mom, and they have been married for 41 years this last May.  My Dad has always been there for me and for my brother and sister.  He has helped us without being asked whenever we need it, even if we didn't let on that we needed help!
When I met my husband, James, what drew me to him was the same idealism that I love in my Dad.  They are both optimists with dreams, visionaries with purpose.   James has proven to be a wonderful Dad to our clan, just the right balance of strict and pushover, with a heaping dose of affection and laughter.  Happy Fathers Day to all the Dads out there!  It can be a tough job to be a good parent, and I want you to know, you are appreciated!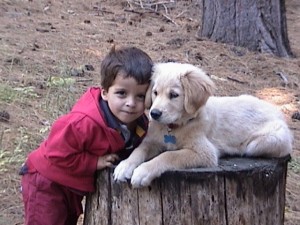 On that note, it was a chore to figure out what to get James for Fathers Day.  We came up with a list, based on the items that our dog, Buddy Boy, has chewed, eaten, buried or destroyed:
4 aloha shirts
2 pairs of flip flops
1 pool gate
6 pairs of swim trunks
6 patio chairs
8 flats of begonias
5 beach towels
23 sprinkler heads
1 swinging bench
1 rose bush
4-10? Garden shovels
2 sets of barbecue tools
3 ½ pairs of flippers
3 pairs of Gramicci shorts
undetermined number of goggles
500 square feet of sod
4 extension cords (one side only)
½ dozen screwdrivers
pull cord to the lawn mower
I think James will be quite surprised to get all of these for Father's Day.  I just need a box that will hold it all, and please don't let him know what he's getting, he might realize we forgot something!