It's I love Moms month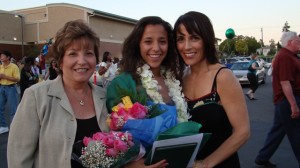 April showers bring May flowers and all that, along with allergies!  Anyway, May has always been a busy month for our family, with Mothers Day (May 13th), Denica's birthday (May 12th), James' Birthday (May 22nd), and now we also added Cinco de Mayo (May 5th) to our list of celebrations!  Last year we had a big party, and it was so much fun!
This year we expect a great turnout as well, so we are staffing up.  James and I are planning a little escape later in May in honor of our birthdays–mine is a big one ((don't you dare ask!))  Anyway, even if we don't get away, we did take a couple of days off during spring break.  We rented an RV (great deals off season) and took the kids to Lake Del Valle.  I had only been to Del Valle once before, and I have to say, it was really fun!  I especially liked that it was so close to home- it only took us 40 minutes to get there, and at the end of 2 days, those 40 minutes to a hot shower are priceless!
We are up and running on the web, so check us out!  (DenicasCafe.com) The site looks really nice, and we have our menus online which will help with your phone orders.  You may have noticed our comment cards, we are taking your suggestions seriously, and have already implemented some changes thanks to your input!  Overall your most favorite thing seems to be our cookies and the samples!  Thanks for all the positive feedback!
We love our new décor on the taco side, so have updated the Pastry Café as well.  And at your request…we are replacing the wicker, cut off your circulation, uncomfortable chairs!  We plan on being here for many years, so we are re-investing in the décor.  We appreciate you, you are what makes it possible!