James' Secret Spot: Biltmore Four Seasons Hotel, Santa Barbara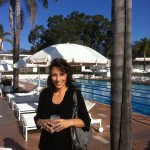 It was stressful and frustrating.  I was delegated the navigator since he was driving. There were detours and switchbacks. Between the on board navigation software, my smart phone, and an old fashioned trusty map book, we were finally on track heading home.  I was sleeping in the car, exhausted as James drove us back home from a franchise show and seminar in downtown Los Angeles.  The plan was to push all the way home all night. Imagine my surprise when I felt the car slow and I opened my eyes to a Mediterranean compound of lushness!  The grounds were overgrown in a planned way, verdant with greenery and flowers.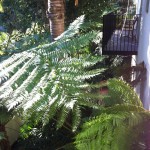 James surprised me with a night at this luxurious and classic hotel in Santa Barbara.  Even though we got there late and left by 10 am to make it home in time to pick up our kids from school, it was so worth it.  A great getaway, next time we will have to plan a weekend!