Keeping Love Alive: Secrets of a Happy Marriage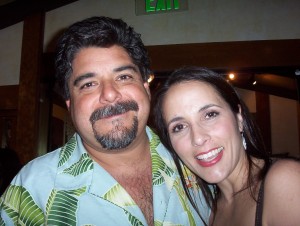 I think one of the biggest challenges for couples with children is putting themselves first.  It is a natural sacrifice to put your children first, and it is expected and approved of.  We martyr our weekends away in the pursuit of providing our kids with the best possible upbringing.  We want to create well rounded little individuals that lack for nothing.  We are creating the most perfect possible children so that they will reflect on us in the most positive way.  When I look at my kids, I fall in love with them.  They make me proud and I don't mind sacrificing for them, when the ultimate outcome will ideally be well adjusted, independent, happy, healthy adults.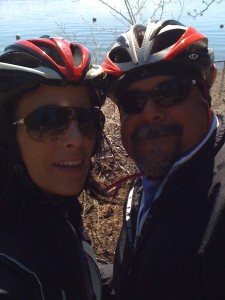 The topic here was not meant to be the above, but rather, keeping your relationship alive, keeping the connection with your spouse, staying IN LOVE.  I am sometimes surprised that among most of our peers, we are one of the few couples that sets regular time away from the kids to reconnect as a couple.  Granted, we are blessed with a supportive family that lives near by and is always willing to baby-sit our crew.  But the point is that we make it happen.  Sometimes once a month, sometimes every other month, but we get away.  Sometimes getting away is as simple as staying home, the kids at grandma's.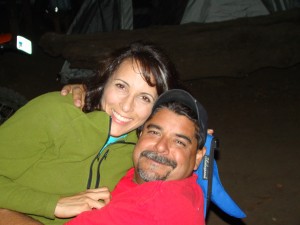 This is a vital piece of our puzzle, the key to keeping our marriage happy.  In these times away from the love sponges we call children, we have the opportunity to reconnect, and we are always amazed at how, after it has sunk in that we are alone, we fall more in love with each other.  It usually takes about an hour for us to disconnect from the "mom" or "dad" persona we have been acting out, but wow, it is powerful and amazing to fall in love again and again.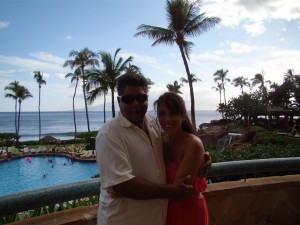 For us, just going out on a date is not enough if we only go to places with which we are already familiar and only do things we have done before.  We have our definite favorites, but trying a new restaurant, or going for a whole new experience- a tandem bike ride, visiting a museum- can bring new sparks into our relationship.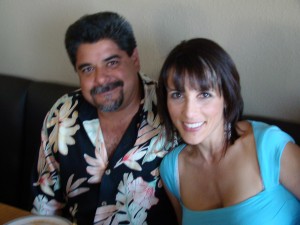 There is actual science behind this.  The brain's reward system- the same system that responds when you first fall in love- responds positively to new, exciting experiences.  In this crazy life of ours, working together, living together, parenting 5 kids with a spectrum of ages from 10 to 25, parenting a child with special needs, running a business, getting a day or night alone is our sanity.  We come back refreshed and more able to give 110% to our kids, our business, and each other.  Disconnect and reconnect, that is the secret of a happy marriage, Freitas style.