Honoring the Moms at Denica's
"A mother's arms are more comforting than anyone else's."—Princess Diana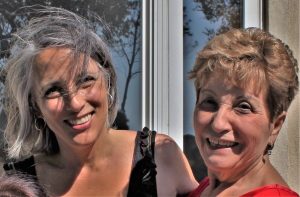 Happy Mother's Day…My beautiful Mom, Lolita!
I am so grateful to my wonderful Mom, who has always and continues to be a source of strength and
comfort for me. She is an immigrant and an inspiration, and always worked hard to help support and lead our family.
We want to honor all the moms that we have working with us here at Denica's. Some have 2 or more
jobs in addition to their primary job as a mother. Some are doing it as single moms, some are working far away from their precious babies to give them a better life.
We are taking this day to honor all the moms here in our little pocket of the world that we call Denica's. Take a look at their bundles of joy, and please help me honor them today and this week by wishing them a Happy Mother's Day if you catch sight of them in the restaurants!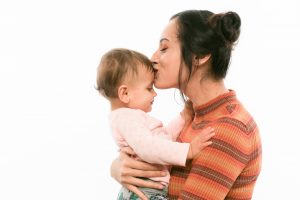 Castro Valley Location: Ellissa an beautiful Ezmei – Ellissa has been a part of the Denica's family since 2015! She started in Dublin and has been helping us in CV since we opened!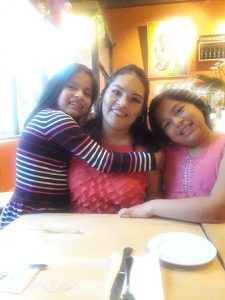 Castro Valley: Silvia with her beautiful girls Nicole and Siomara – Silvia can be seen through our expo window working in the kitchen, always smiling!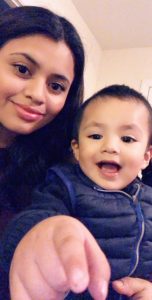 Walnut Creek Location: Karla and Richard, so cute! Karla's face lights up when she talks about this little prince! Karla is a truly positive force!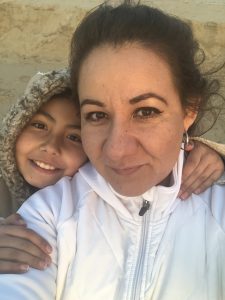 Castro Valley location: Emma Paty's number one is her daughter Yannis, and she is working hard to grow and make a better life for her little princess! We are grateful to have her managing our busy CV location!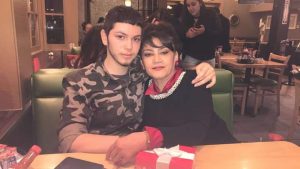 Castro Valley location: Norberta makes it happen for our CV guests by making sure we are ready to serve! She loves to sing while she works. We are blessed to also have her awesome son Jesus working the front of house as well!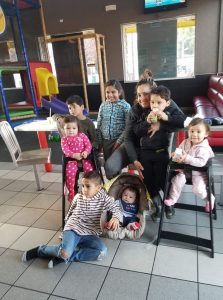 Castro Valley location: Eva loves to cook for her family, especially all her grandbabies! Lucky for us this extends to her Denica's family as well! She brings us her delicious food from home so
often, we are spoiled!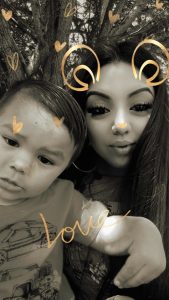 Dublin location: Diana is a rockstar, and having a son made her even more amazing! She started with us in 2015 at our Livermore location, and now you can find her helping to lead our Dublin store.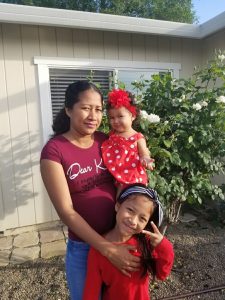 Livermore Location: Estefani loves being a mom to her two girls Betzaimin and Alitza, and we are blessed to have her giving amazing service to our loyal Livermore guests!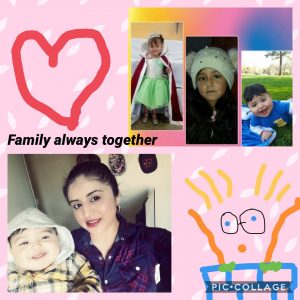 Dublin Location: Guadalupe does a fantastic job juggling being a great mom to these little darlings and helping us in our Dublin store. She is always moving, and makes sure you get extra service!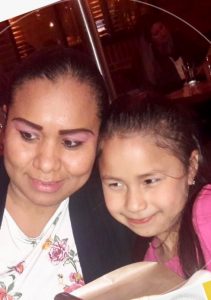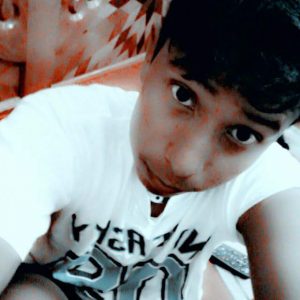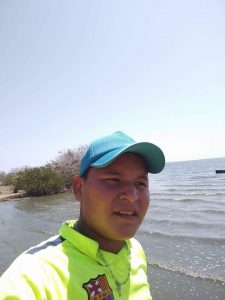 Livermore Location: Janet, our awesome Livermore manager, with her youngest little sweetheart Jamilet. Janet also has 2 boys, Jesus and Abel, who own the other part of her heart! We are very blessed to have her help!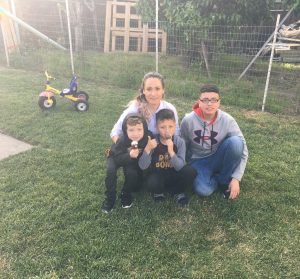 Castro Valley location: Martha is a great part of our Denica's team, working in front or in back as needed! Being a mom to 3 active boys, Eros, Corban and Dante, definitely makes work look easy to her!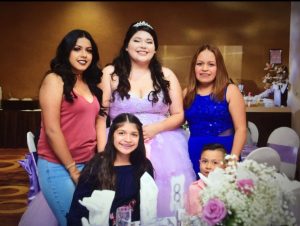 Livermore Location: Maria Isabel is a great part of our Livermore team, working hard to make sure our guests leave happy! Her 3, Marcio, Lizbeth and Valeria, are the reason she works so hard!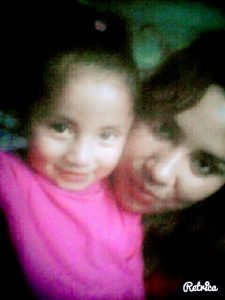 Dublin Location: Jazmin and her mini-me are the newest addition to our amazing Dublin team, and she is catching up quick! Welcome Jazmin!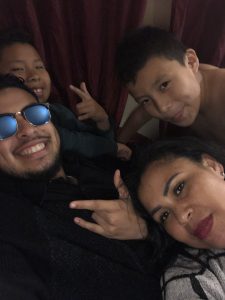 Castro Valley location: Being a single mom can be tough, but Enedina is motivated by her 3 handsome sons to do a great job! Brayan, Immanuel and Joshua, along with her faith in God help her to always do better and provide a loving home for her boys.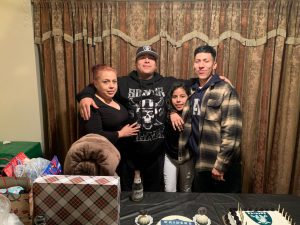 Walnut Creek Location: Martha's loving heart extends to not only her 3 amazing kids, Cesar, Bryan and Bryanna, but also to her extended family here with us at Denica's!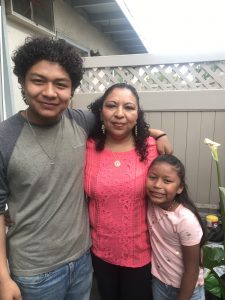 Livermore location: Mirna is the smiling, busy helper in our dining room, she takes pride in making sure everyone leaves happy! Her kids Bryan and Genesis love her so much!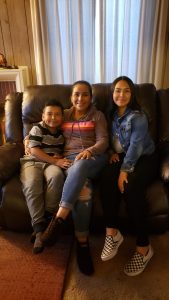 Castro Valley Location: Marilu is our early morning ray of sunshine, making sure that the cookies and our giant cinnamon rolls are perfectly baked! Her two sweethearts are what motivates her to do a great job!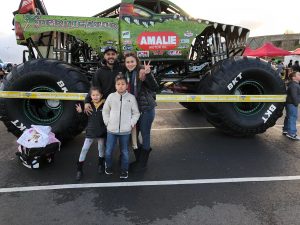 Castro Valley Location: We are so happy to have Cynthia back after welcoming her 3rd baby, she is a key part of our success at our CV location as she helps run her shifts!