The Perfect Christmas Gift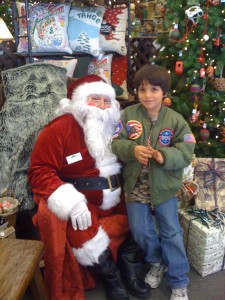 Did you know…That gift cards are the third most requested gift on a person's list, right behind money and jewelry?  Neither did I – I thought they'd be at least number 2. When did it become appropriate to ask for cash? ("This year I want 100 smackers instead of another sweater vest.  Got it, Grandma?")
Anyway, if you're looking for something to give this holiday season, why not give your loved ones their #3 choice – a Denica's Gift Certificate!  What's not to like? In fact, it's the perfect gift for all occasions. Just look at the many ways you can use your gift certificate:
• Tip your way to better service. Tip the garbage men! Tip the babysitter! Tip the cosmetic surgeon! (This one is key.) Tip your neighbor! Tip your children! Tip your 57-year-old paperboy!
• Thank all your fabulous employees with a Denica's Gift Certificate.  And go ahead; give them a bonus, too. They deserve it.
• Bribe your way to A's! Give all your teachers Denica's Gift Certificates and watch the good grades flow. Or get suspended. One of the two.
• Buy a Denica's Gift Certificate for yourself. Just because it's a "Gift Certificate" doesn't mean it has to be a gift for someone else. (That's a touching holiday sentiment, isn't it?)